Right before Mother's day I posted some coupon codes to save you money on Mother's day using them on https://mamasjewelry.com/.  Since, Mother's Day has past I wanted to take a moment to share with you my ring that I ordered! I have 3 children so I chose a stone for each month they were born! The ordering process was really easy and the selection options were TOP NOTCH. I love rings so I chose a ring!!! 
I do not feel my photo does it justice! Its gorgeous!
Moms work hard 365 days out of the year, so why give them another predictable gift just because! With the exquisite collection of mothers rings from Mama's Jewelry, you're bound to make this the most unforgettable gift!! Each time she looks down at her ring, puts on her earrings or is asked about her necklace, she'll remember just how much she's loved.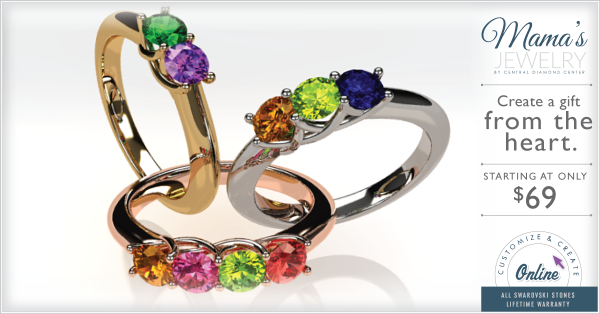 Mama's Jewelry: Who We Are –
Mama's Jewelry has been designing rings and pendants for moms for 30 years, and we have no intention of slowing down! Our company is committed to creating exceptional mothers pendants, rings and earrings at affordable prices.
A key benefit to shopping with us is our fast turnaround times. As soon as we receive your order, our CAD technicians and certified jewelers get to work designing and building your custom item. All of our processes follow strict quality control measures. Everything that comes from us has our seal of approval. If we wouldn't give it to our loved ones, we won't send it to you!
Most orders for mothers rings and pendants are able to be sent out within 3 to 5 days, reaching you about a week later. If you're shopping at the last minute, Mama's Jewelry will take care of you and ensure that you get a custom made item that looks like it took months to make!
For More Information Visit: https://mamasjewelry.com/
Disclosure: This was a collaborative post!